Resistance Welding Products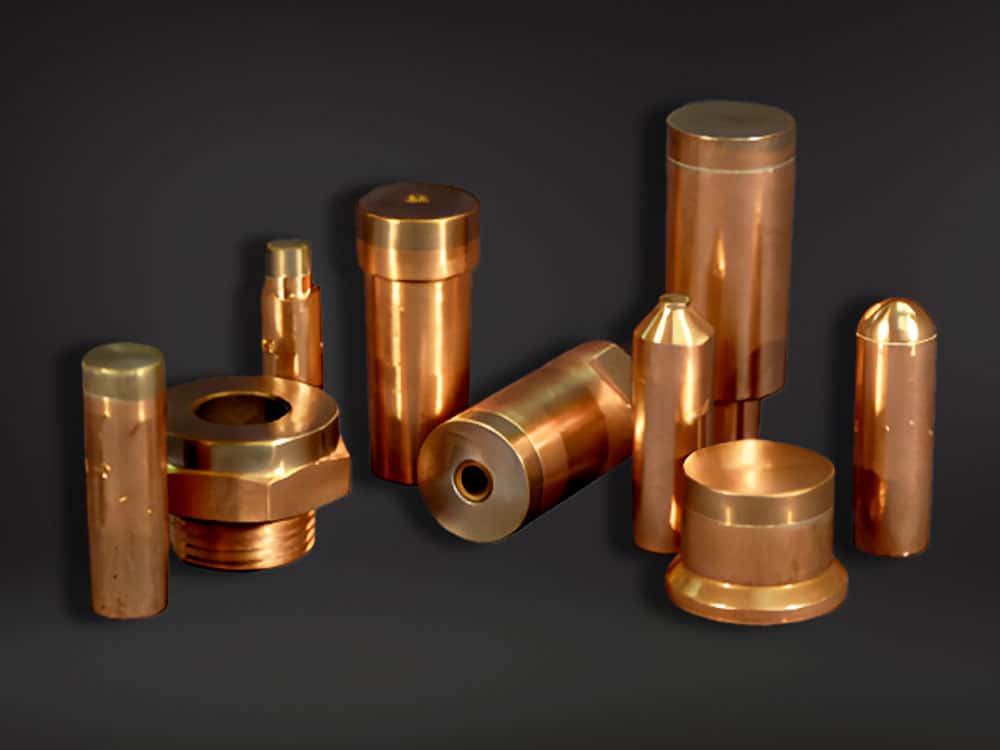 Explore Tuffaloy & CMW Welding Products from Southern Copper
At Southern Copper Supply, we are proud to offer Tuffaloy Welding Products, a leader in the field of resistance welding, for over 70 years. Tuffaloy's innovative and respected products are used globally in various industries, including transportation, appliances, office furniture, aerospace, construction, and agriculture. The little "TUFFALOY man" symbolizes the brand's commitment to quality and durability, ensuring our customers receive the best resistance welding solutions.
Industries Typically Served
See the Difference Quality Resistance Welding Products Make
In addition to Tuffaloy, Southern Copper Supply also provides CMW Welding Products, another top-quality brand in the resistance welding industry. CMW offers an extensive range of products that cater to various applications, ensuring excellent performance and reliability. By partnering with Southern Copper Supply and utilizing Tuffaloy and CMW welding products, you can be confident in the efficiency and quality of your projects. Experience the difference these top-notch welding products can make for your business today.


Product Specs & Information
Browse the catalogs and helpful links below. For more information, feel free to contact us.