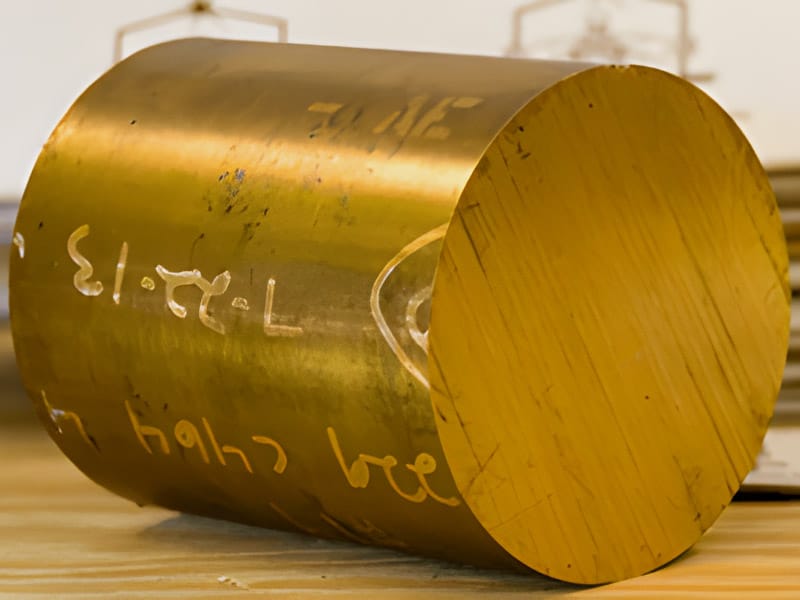 Reliable and Corrosion-Resistant C46400 Naval Brass Alloy
C46400 Naval Brass from Southern Copper, commonly called Naval Brass, is a high-strength alloy renowned for its exceptional corrosion resistance, making it the ideal material for marine and industrial applications. Composed of copper, zinc, and a small amount of tin, this alloy combines the best properties of its constituent metals to create a material that is not only durable but also maintains its integrity in harsh environments. C46400 Naval Brass has become famous for manufacturing components such as valves, fasteners, condenser plates, and marine hardware.
Industries Typically Served
C46400 Naval Brass is widely utilized in marine engineering, automotive, and construction industries, where superior corrosion resistance and robustness are essential for long-lasting performance.
Additional Characteristics of Naval Brass
By choosing C46400 Naval Brass from Southern Copper, businesses can ensure the production of high-quality, long-lasting components that can withstand the rigors of demanding applications. The alloy's remarkable resistance to corrosion and dezincification, combined with its excellent machinability, ensures that manufacturers can easily create precise and reliable parts. With C46400 Naval Brass from Southern Copper, companies can elevate the performance and durability of their products, giving them a competitive edge in industries where reliability and resilience are crucial for success.
Product Specs & Information
For more information on C46400 Naval Brass, refer to its detailed chemical composition, which provides in-depth insights into its properties, handling, and safety precautions to better understand its applications and benefits.
| | | | | | |
| --- | --- | --- | --- | --- | --- |
| | Cu | Fe | Pb | Sn | Zn |
| Min./Max | 59.0-62.0 | .10 | .2 | .5-1.0 | Rem. |
| Nominal | 60.0 | – | – | .7 | 39.2 |