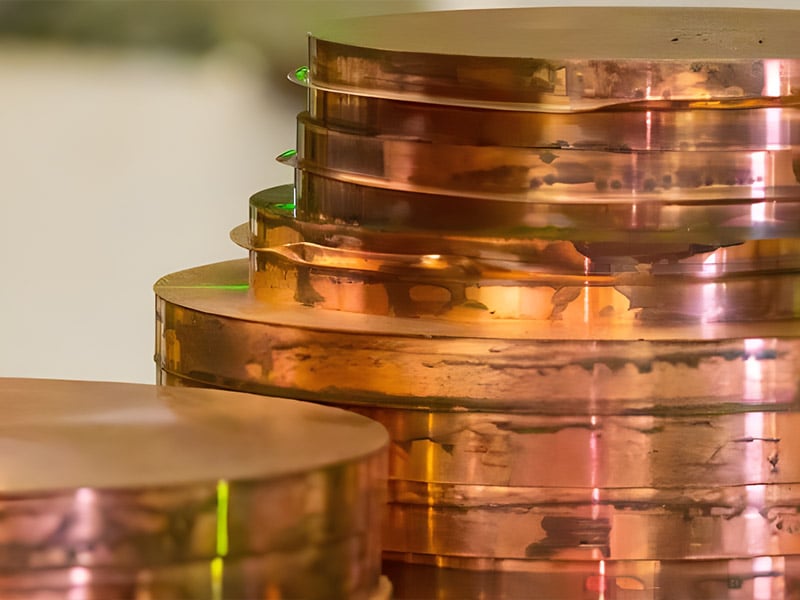 Discover the Superior Performance of C18200 Chromium Copper Alloy
C18200 Chromium Copper, an alloy renowned for its unique combination of strength and conductivity, has become increasingly popular in various industries. Adding chromium to copper increases strength and wear resistance, making C18200 well-suited for applications that require both durability and high electrical conductivity. This alloy manufactures electrical contacts, resistance welding components, and electrodes.
Industries Typically Served
C18200 Chromium Copper is extensively utilized in electrical, industrial, and consumer industries, where components demand high strength, conductivity, and resistance to elevated temperatures.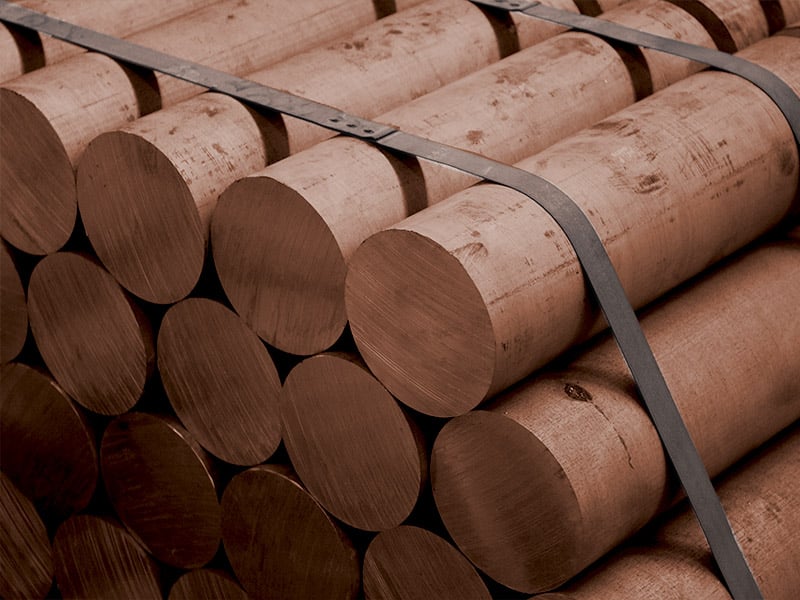 Additional Characteristics of Chromium Copper
One of the key attributes of C18200 Chromium Copper is its impressive resistance to softening at elevated temperatures, which ensures the retention of its mechanical properties even under extreme conditions. This characteristic makes it ideal for aerospace, automotive, and heavy machinery industries, where components are subjected to high heat and stress. With its optimal balance of formability, conductivity, and strength, C18200 Chromium Copper is a go-to material for engineers and manufacturers seeking innovative solutions for demanding applications.
Product Specs & Information
For more information on C18200 Chromium Copper, refer to its detailed chemical composition and safety data sheet, which provides in-depth insights into the material's properties, handling, and safety precautions to understand its applications and benefits better.
| | | | | | |
| --- | --- | --- | --- | --- | --- |
| | Cu | Cr | Fe | Pb | Si |
| Min./Max | Rem. | .6-1.2 | .10 | .05 | .10 |
| Nominal | 99.1 | .9 | – | – | – |
Group A Copper Base Alloys
Hardness Rockwell
Conductivity % I.A.C.S.
Yield Strength KSI (typical)
Ultimate Tensile Strength (typical)
Elongation % *(typical)
Size Range in MM
Class 2
Class 2
Class 2
Class 2
Class 2
Diameter – Round Stock (cold worked)
Up to 1″
Up to 22
75 HRB
75%
55
65
13%
Over 1″ to 2″
Over 25 to 51
70 HRB
75%
55
59
13%
Over 2″ to 3″
Over 51 to 76
65 HRB
75%
55
55
13%
Thickness – Square, Rectangle and Hexagonal Bar Stock (cold worked)
Up to 1″
Up to 25
70 HRB
75%
45
65
13%
Over 1″
Over 25
65 HRB
75%
40
55
13%
Thickness – Forgings
Up to 1″
Up to 25
65 HRB
75%
45
55
13%
Over 1″ to 2″
Over 25 to 51
65 HRB
75%
45
55
13%
Over 2″
Over 51
65 HRB
75%
40
55
13%
Castings
all
all
55 HRB
70%
20
45
12%