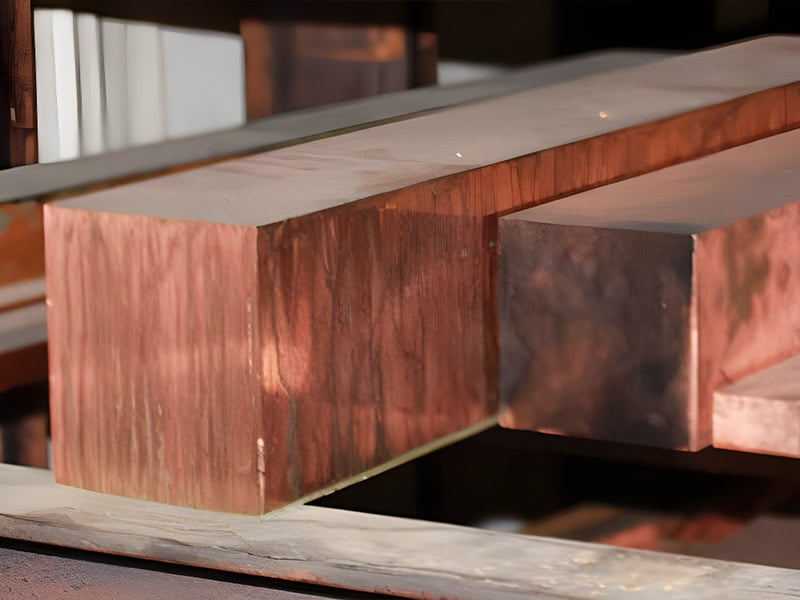 Superior Performance and Reliability From Our C11000 ETP Copper Alloy
C11000 Electrolytic Tough Pitch (ETP) Copper is popular among engineers and manufacturers due to its impressive electrical and thermal conductivity properties. With a minimum copper content of 99.9%, C11000 ETP Copper is highly regarded for its strength, workability, and excellent formability. These attributes make it an ideal material for various applications, including welding fixtures, bus bars, connectors, and other electrical components.
Industries Typically Served
C11000 ETP Copper is widely used in industries such as electrical and industrial, where its exceptional properties cater to their diverse demands and requirements.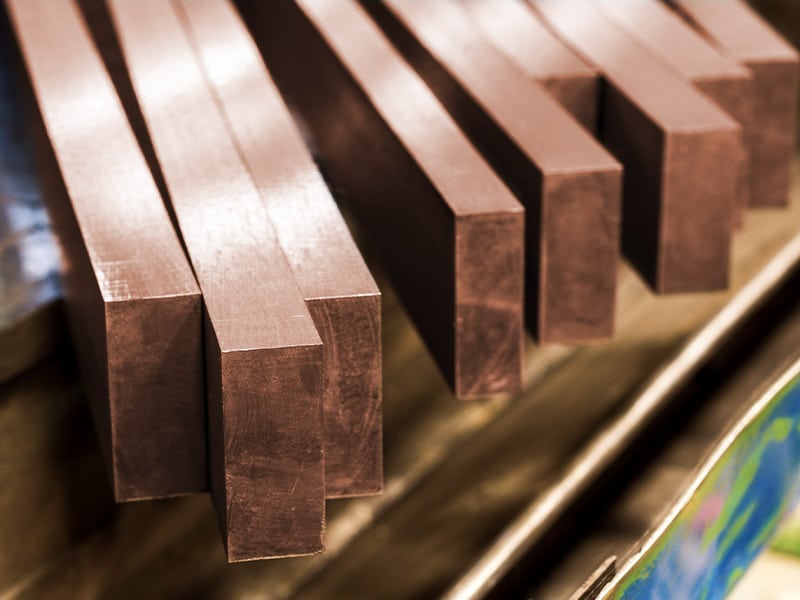 Additional Characteristics of Electrolytic Tough Pitch Copper
In addition to its superior electrical performance, C11000 ETP Copper also boasts excellent corrosion resistance, making it suitable for outdoor and harsh environments. The alloy's impressive machinability makes it a favorite among technicians and craftsmen who require parts with high precision and tight tolerances. From the automotive and aerospace industries to telecommunications and power distribution, C11000 ETP Copper continues to prove its worth as a versatile and reliable material that meets the demands of various sectors.
Product Specs & Information
For more information on C11000 ETP Copper, refer to its detailed chemical composition and safety data sheet, which provides in-depth insights into the material's properties, handling, and safety precautions to better understand its applications and benefits.
| | | |
| --- | --- | --- |
| | Cu | O |
| Min./Max | 99.90 min | – |
| Nominal | – | – |