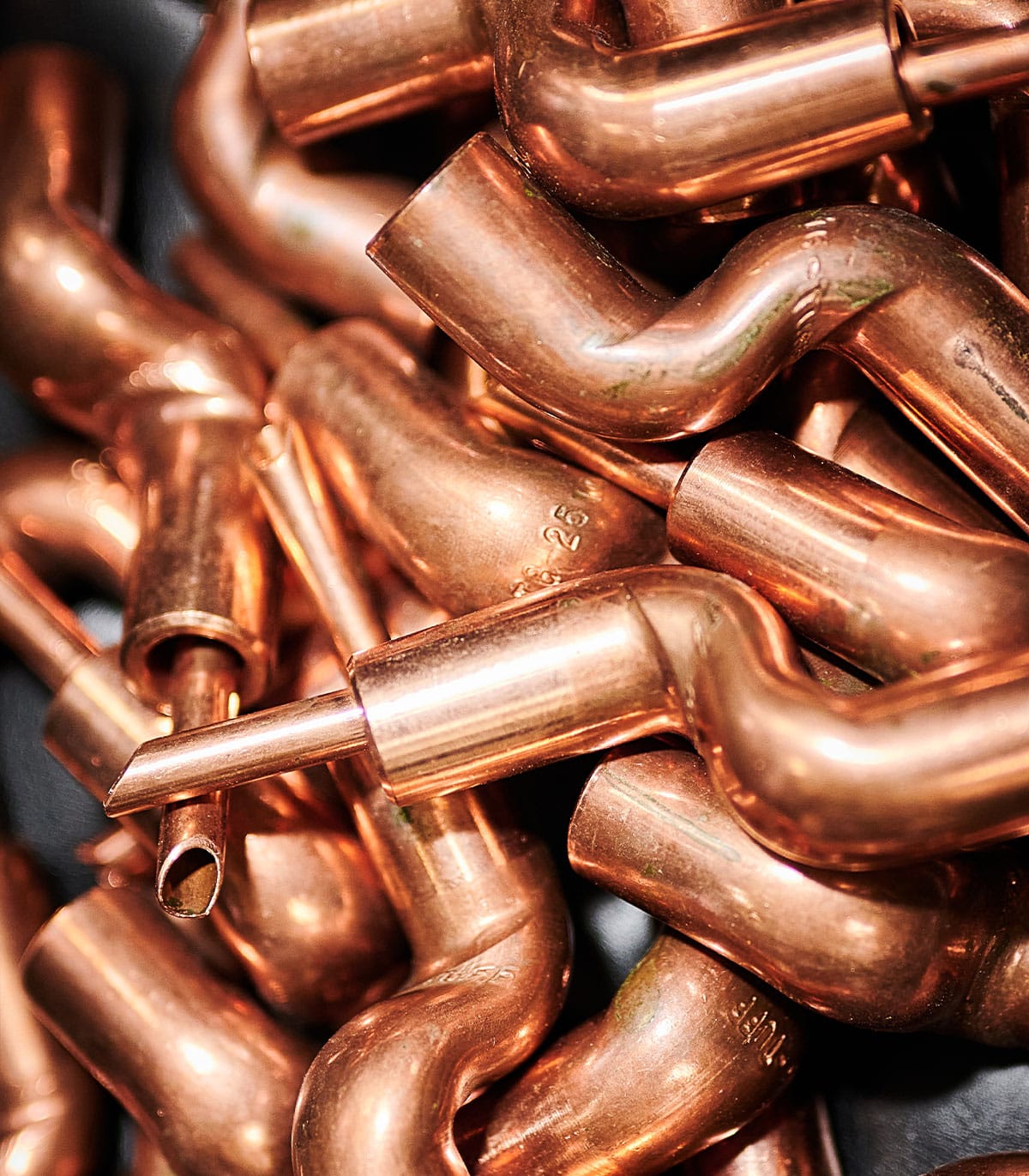 Revolutionize Your Processes
A Modern Machine Shop
Southern Copper understands the importance of reliable and timely service. We consistently strive to exceed expectations by offering competitive pricing, on-time delivery, and customer support by phone or email. Choose Southern Copper as your trusted partner and unlock the potential of our world-class non-ferrous metal solutions for your business' success.
Customized Copper Solutions
Precision Water Jet Cutting
At Southern Copper & Supply, we understand that every project is unique and requires tailor-made solutions. That's why we offer our state-of-the-art water jet cutting service, designed to deliver precise and accurate copper components for your specific requirements. Our expert team uses advanced water jet technology to cut copper materials with exceptional precision, ensuring a clean and smooth finish every time. This non-thermal cutting process eliminates heat-affected zones, material distortion, and mechanical stresses, resulting in high-quality, ready-to-use copper parts for your project. Trust Southern Copper Supply to provide you with the custom copper solutions you need with the efficiency and accuracy you deserve.
Shop Southern Copper's Selection of Metal Alloys Online
Step into Southern Copper's raw metals shop, where a diverse selection of premium-quality raw materials awaits. Our extensive inventory includes metals in various shapes, such as square, rectangle, round, and hex bar, catering to the unique requirements of businesses across numerous industries. At Southern Copper, we understand the importance of finding the perfect raw materials for your projects, and our raw metals shop is designed to meet and exceed those expectations. Experience the convenience and quality of our raw metals shop and elevate your projects to new heights with Southern Copper.
The Choice of Industry Leaders and Innovators
Our company's commitment to quality, customer service, and timely delivery has allowed us the ability to develop long-lasting relationships with clients, setting the stage for continued growth and expansion in the years to come. The industries we service include: